Our Suspension Services Include:
---
Complete Visual Inspection
Chassis and Suspension Check
Ball Joint Replacement
Control Arm Replacement
Bushing and Spring Replacement
Computerized 4-wheel Alignment
Install New Shocks and Struts
Replace Air Shocks
24 Month / 24,000 Mile Warranty
FREE 33-point Inspection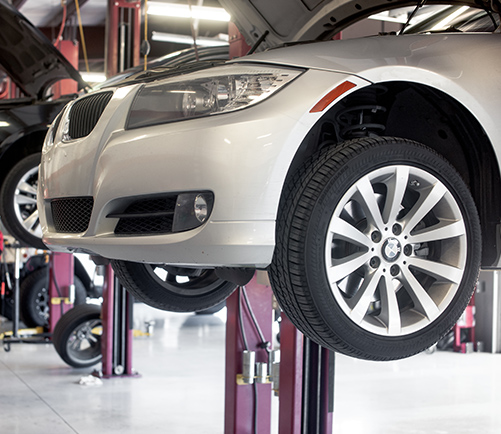 Don't Ignore the Signs!
---
If your vehicle's suspension isn't working properly, you're in for a bumpy ride... literally. Not only is a blown suspension bouncy, but it's incredibly unsafe, especially when it comes to cornering and braking.
Symptoms of a Faulty Suspension System Include:
Noise when driving over bumps
Vehicle bouncing
Hard turning
Wandering wheels
Uneven tire wear
---
Everything you need to know about your vehicle's suspension starts with Auto-Lab® Contact us today to schedule service!