Our Steering Services Include:
---
Complete Visual Inspection
Chassis and Suspension Check
Rack and Pinion Replacement
Tire Rod End Replacement
Ball Joint Replacement
Replacement of Additional Steering Components
Control Arm Replacement
Bushing and Spring Replacement
Computerized 4-wheel Alignment
Install New Shocks and Struts
Replace Air Shocks
24 Month / 24,000 Mile Warranty
FREE 33-point Inspection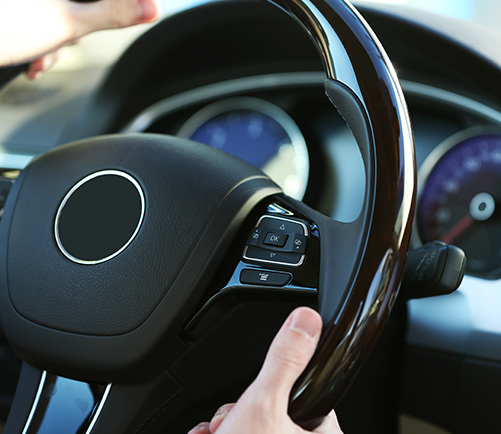 Balance, Stability & Smoothness – All the Needs for a Safe and Comfortable Ride
---
Your steering is responsible for keeping your tires firmly intact with the ground and key to keeping your car from veering off the road. If your steering is compromised, you're in for a bumpy ride! At the first sign of trouble, bring your car in for an honest assessment of your vehicle's steering and related suspension components.
Symptoms of a Faulty Steering System Include:
Noise when driving over bumps
Vehicle bouncing
Hard turning
Wandering wheels
Uneven tire wear
Unusual puddles of fluid under your car
---
Everything you need to know about your vehicle's steering starts with Auto-Lab® locator today to schedule service!
Auto-Lab® Rewards You
---
Save money and download our app by earning rewards when you come in! We'll give you a FREE oil change after your 5th service from us. That's a $24.99 value! Simply download our FREE Auto-Lab® app and you'll get oil change reminders, access to specials, and best of all – rewards towards future car needs!
Download Our App for FREE!
Drive responsibly. Don't use our app while driving.