Our Wheel Alignment Service Includes:
---
Inspection of Vehicle's Suspension & Steering System
Air Pressure Checks
Tire Condition Checks
Placed on Alignment Rack Where Sensors are Mounted to Measure Exact Specifications
​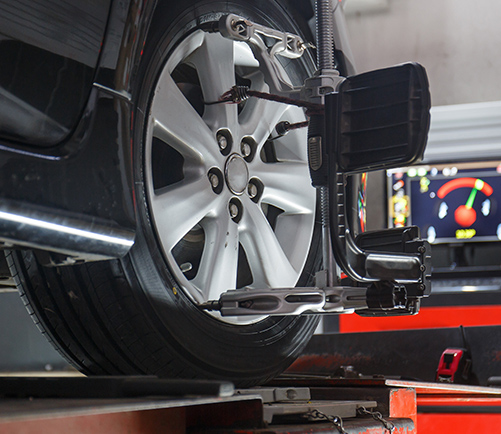 A Straight Steering Wheel and No Pulling
---
Sometimes misaligned wheels can be obvious, as your car may pull towards one side of the road, or your steering wheel has a vibration in it from balancing issues. In a many instances, mis-alignments can be subtle enough to where the driver doesn't even notice. That's why routine checkups are so critical! The better the maintenance, the longer your car will run. If your car's alignment seems off, visit an Auto-Lab® and one of our ASE certified technicians will take a look.
---
Everything you need to know about your vehicle's alignment starts with Auto-Lab® Contact us today to schedule service!
Auto-Lab® Rewards You
---
Save money and download our app by earning rewards when you come in! We'll give you a FREE oil change after your 5th service from us. That's a $24.99 value! Simply download our FREE Auto-Lab® app and you'll get oil change reminders, access to specials, and best of all – rewards towards future car needs!
Download Our App for FREE!
Drive responsibly. Don't use our app while driving.