Our Certified Brake Services Include
---
Complete Brake Inspection
Road Test of Brake System
Inspect Drums and Rotors
Inspect Calipers and Caliper Pistons
Inspect Brake Hardware
Brake Fluid Flush
Replace Brake Pads
Replace or Resurface Drums and Rotors
24 month / 24,000 mile Warranty on All Parts & Labor
FREE 33-point Inspection
​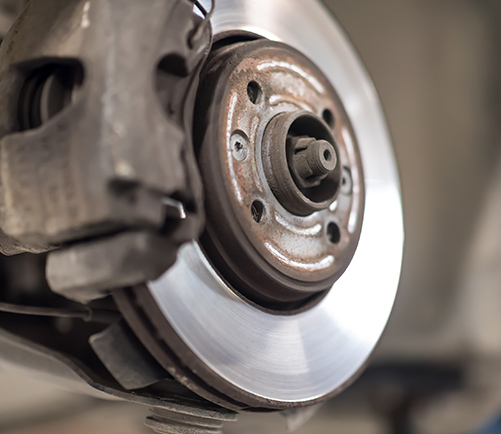 STOP! Putting Off Maintenance of Your Vehicle's Brakes
---
If you've been putting off regular maintenance in the hopes your vehicle's brakes can make it another season, bring your car to a local Auto-Lab® Complete Car Care Center! We'll help you get the financing you need to ensure your car or truck's brake system is working as it should, while keeping you, your family, and everyone else who shares the road with you, safe.
Common Brake Problems Include:
Grinding, Squeaking or Squealing Brakes
Brake Pedal Feels Soft or Spongy
Vibrating Steering Wheel when Braking
Car Wobbling or Pulsating when Driving at Higher Speeds
Unusual Amount of Brake Dust or Metal Shavings on Wheels
---
Everything you need to know about your vehicle's braking system starts with Auto-Lab® Contact us today to schedule an inspection!
Auto-Lab® Rewards You
---
Save money and download our app by earning rewards when you come in! We'll give you a FREE oil change after your 5th service from us. That's a $24.99 value! Simply download our FREE Auto-Lab® app and you'll get oil change reminders, access to specials, and best of all – rewards toward future car repair needs!
Download Our App for FREE!
Drive responsibly. Don't use our app while driving.