Our Recommended Fleet Services Include:
---
Computerized Diagnostic Services
Computer System Repairs
All Engine Repairs
Engine Replacement
Air Conditioning Service
Computerized 4-wheel Alignments
Battery & Charging Service
Belts & Hose Replacement
Complete Brake Service
Chassis & Suspension Service
Cooling System Service
Complete Electrical Repairs
Engine Exhaust System Replacement
Complete Fuel System Service
Full Service Oil & Filter Change
FREE 33-point Inspection with Service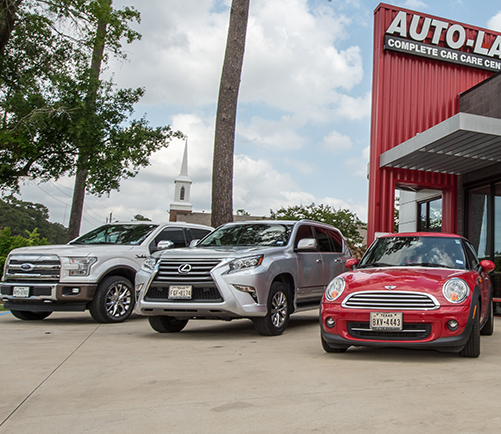 Car, Van or Truck Fleet Maintenance and Repair
---
When you run your own business, we know every second counts! For your convenience, we provide comprehensive fleet maintenance and repair services to help keep your business running smoothly and efficiently. In short, you can trust our team to keep your team on the road!
Service intervals vary from business to business, based on how often your vehicles are driven and how many miles they have on them. If your fleet trucks or cars operate under heavy-use conditions, you may need to bring them in for servicing more often. Our technicians will be able to properly assess your needs and help determine the right service intervals for your company cars.
---
Lower Your Fleet Maintenance Costs with Auto-Lab®!
Everything you need to know about fleet maintenance and services starts with Auto-Lab® Contact us today to schedule a service.