Our Team
Stephen Wilson - President & COO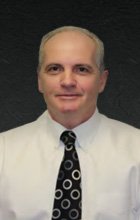 With more than 42 years of general retail and automotive service experience, Stephen Wilson became President & COO of Auto-Lab in 2006. Stephen has held senior executive positions with Kmart Corporation, Penske Auto Centers and Big O Tires. Mr. Wilson was part of the team that helped to grow Kmart into the largest discount retailer at the time, and was involved in the evolution of the Kmart Auto Center format to Penske Auto Centers, as well as launching a 15 store Big O Tire franchise in Southeastern Michigan.
Stephen provides strong operations, store training, marketing, development and strategic planning expertise to Auto-Lab. He also has brought with him a plethora of well-known vendors who have partnered up with Auto-Lab to help grow the brand. Stephen currently resides in Northern Oakland County.
Katherine Villeneuve - Marketing Manager & Franchise Support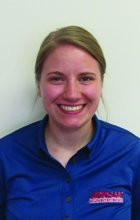 Katherine works closely with Auto-Lab's corporate management and franchisees to assist with daily operations. With experience in radio broadcasting, retail, and graphic design, Katherine brings with her the ability to build and maintain a brand's image through various marketing mediums.
Grant Finn, CPA - Controller
Grant has a bachelor's degree in Accountancy from Western Michigan University and has a MBA from the University of Michigan. Grant has worked in public accounting for a period of 10 years. For the past 17 years he has worked in private industry for a variety of companies. Grant began working for Auto-Lab in September 2012.

LV2 Equity Partners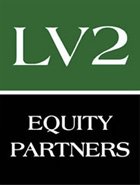 LV2 has been a strategic partner with and major investor in Auto-Lab since 2012. LV2 Equity Partners is a Michigan-based private equity investment firm whose objective is to acquire controlling interest in niche manufacturers, value-added distributors and specialty service companies. To learn more about LV2 Equity Partners and their portfolio of companies, please visit www.lv2partners.com.